With the current state of the market, many are wondering ...
Should I Buy Now or Wait?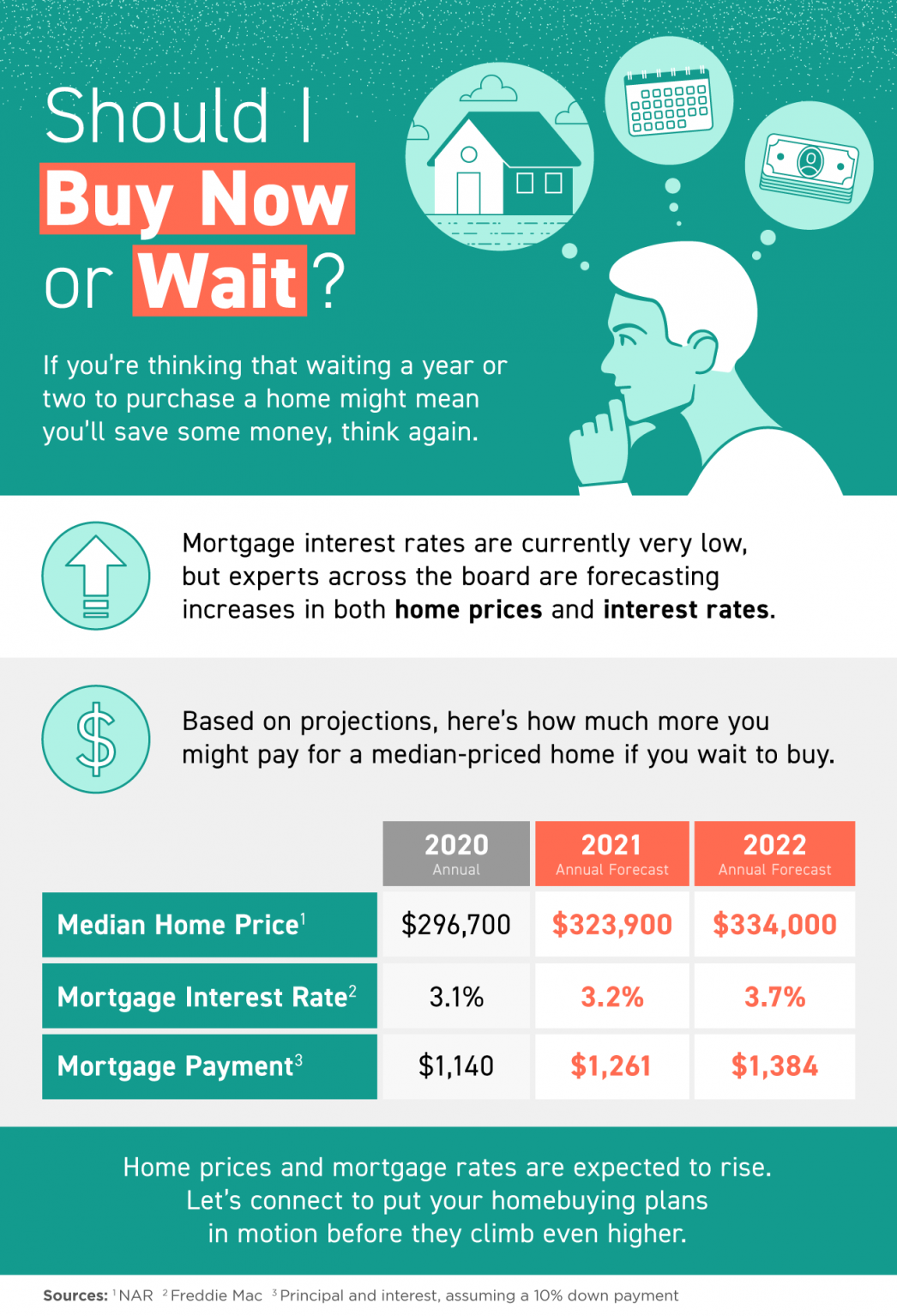 Some Highlights
If you're thinking that waiting a year or two to purchase a home might mean you'll save some money, think again.
Mortgage interest rates are currently very low, but experts ...
View More